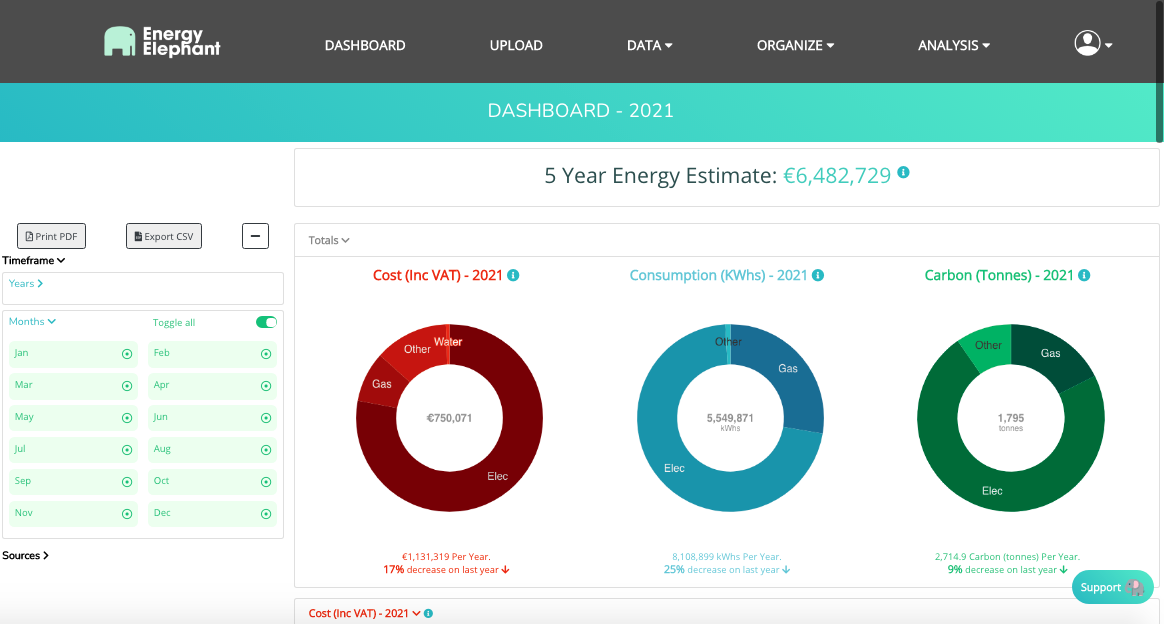 Facility Manager Features
One key mantra of any management system is "if it's not measured, it's not managed".
EnergyElephant measures all your energy use and displays it in easy to use and understand graphs so you don't need to muck around in spreadsheets or difficult to use online tools any more.
Track & Visualise
Quarterly Reports
Annual Audits
Peer Comparison
Detailed Interval Data
Import Historic Data
Purchasing Team Features
Making decisions on who should supply your electricity or gas should be easy. EnergyElephant makes your energy costs transparent and easy to understand, giving you budget certainty.
Energy Tariff Analysis
Forecasted Spend
Help Selecting Tariffs
Improve Bill Accuracy
Full Support
Onsite Training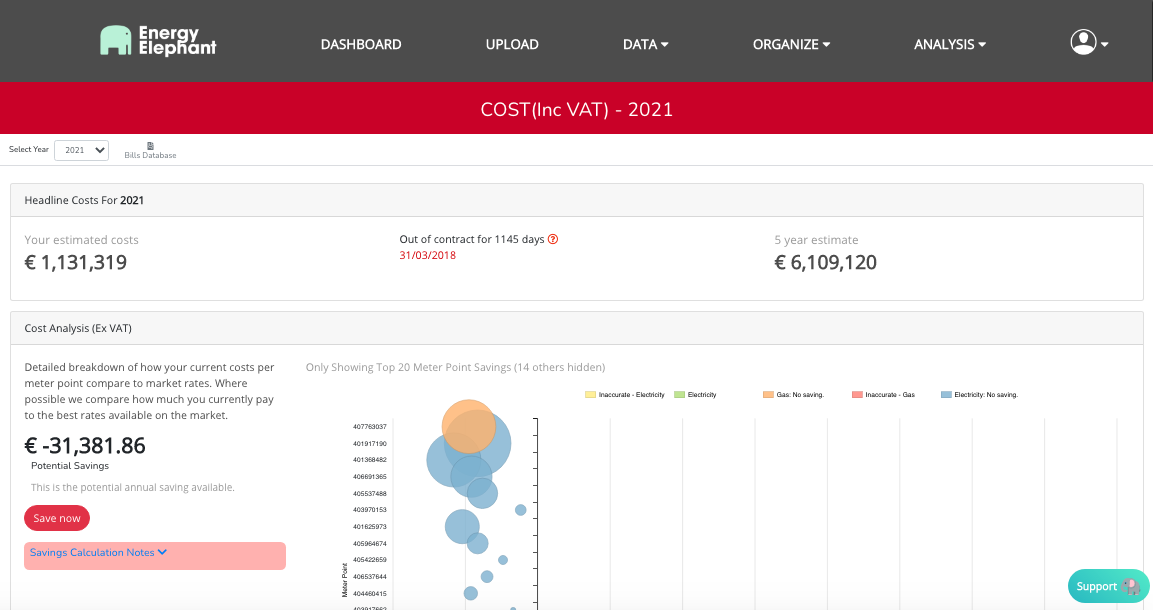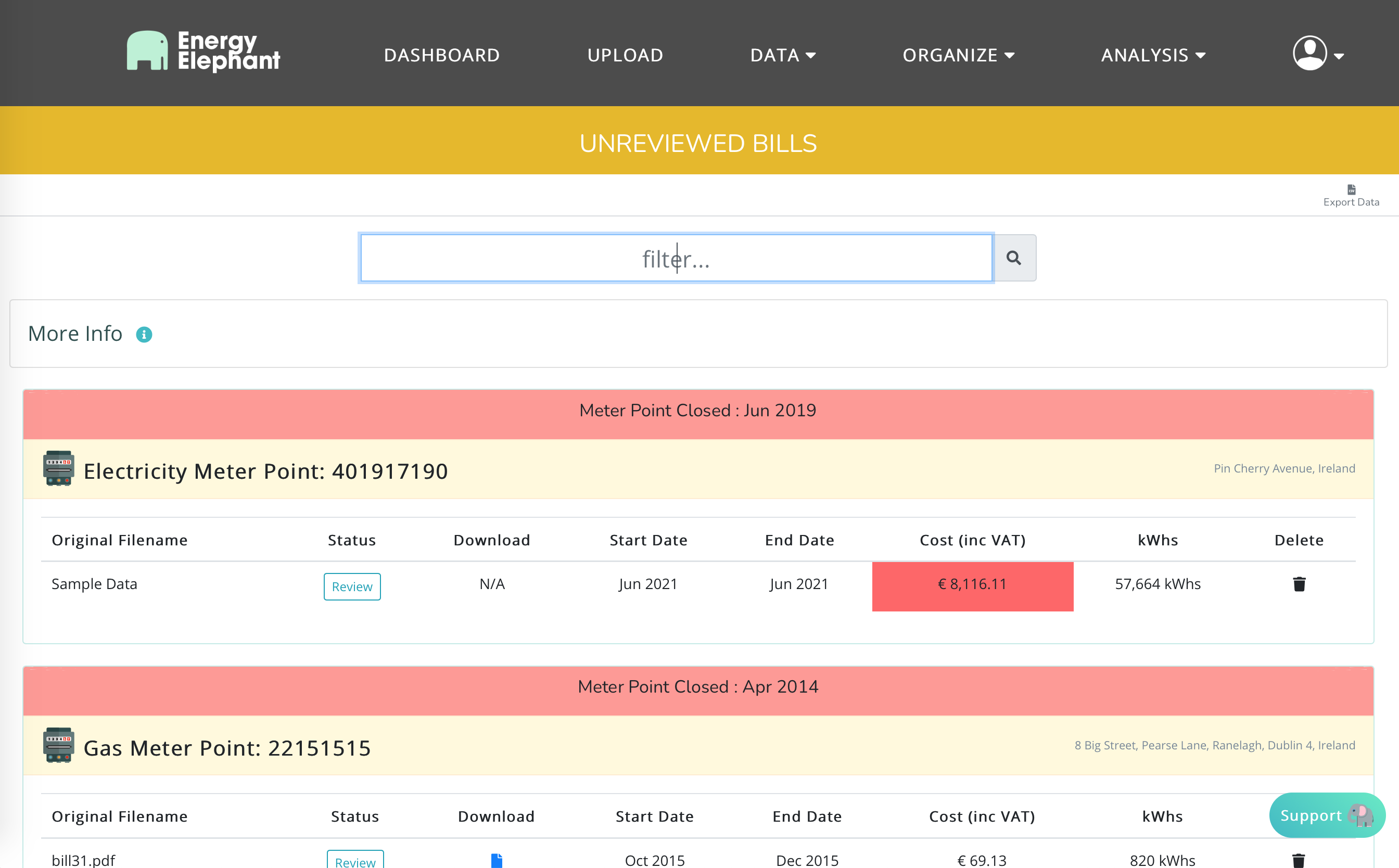 Financial Controller Features
Accounting for your business's energy costs is getting more difficult and making investment decisions more risky. Get the inside track on your energy data and ROI for renewable and energy efficiency projects.
5 Year Budget
One Central Location
ID Dormant Accounts
Support for ROI
Asset Performance
Reduce Excess Cost
Sustainability CSR Manager Features
Businesses are coming under increased pressure to show how they tackle sustainability and environmental impacts. Making the transition to becoming Low Carbon is critical to this journey.
GHG Tracking
Strategic Overviews
Carbon Footprint
CSR Reporting
Best in Class
Validation of Results