Our Simple 5 Minute Virtual Energy Audit
Pubs, bars, hotels, schools, hospitals, libraries, museums, restaurants, B&Bs, golf clubs, churches, offices...

What do all these businesses have in common?
Simple. They all use energy, but few manage it efficiently. In fact less than 10% of the businesses we interviewed had any energy management at all apart from checking their bills were paid. But energy bills can now make up a significant cost to businesses and if unmanaged can lead to significant amounts of waste. Businesses are also becoming aware of the marketing benefits of being sustainable and eco-friendly. There is also the risk reduction from avoiding increasing carbon taxes and other energy regulations.

Take 5 minutes to see how you can manage your energy better.

It really is simple for businesses to carry out a virtual energy assessment using EnergyElephant's smart analytics platform. All you need is a pdf copy of your energy bills, preferably for the past 2 years. Create an account, drag and drop the bills in, and we'll do the rest. You'll be amazed how easy it is to see when and where you are using your energy and how much it is costing you.
What Do You Get?
Once you have uploaded you bills, our system will analyse the data and give you back your energy and carbon dashboard. This basically gives you an overview of how much you are spending, how you are using energy and how much carbon you are emitting from energy use. Our smart energy analytics also compensates for changes in outdoor temperatures by providing degree day energy analysis for thermal fuels where possible.

We can also provide other support services such as checking your rates are competitive, assessing your capacity against actual usage, checking your capacity against PSO levy, warning you when discount periods end, advising on night rate usage, upgrading metering types, advising on time of use tariffs, smart metering opportunities, smartable demand, demand management systems and seasonality changes.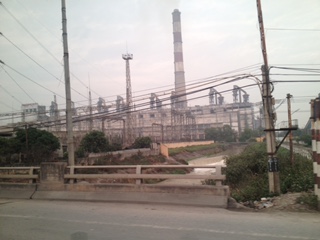 Fossil Fuels Vs Renewables
Does your business want to use renewables and reduce its reliance on fossil fuels. Do you have a plan to reduce carbon emissions? Governments around the world are increasing regulations and taxes in the area of greenhouse gas emissions. We quantify your carbon emissions using real time emissions data (where available) so you know exactly what your impact is.
Metering Accuracy
How many of your business's energy bills are estimated? Most businesses have a few estimated bills every year and this leads to problems with bills being reissued, redoing VAT returns and paying for more than you use. Funny how bills are rarely in your favour. Also, if you don't know how much you are using, it makes it difficult to make savings. Using our app, we can help you make sure you never face a mis-estimated bill ever again!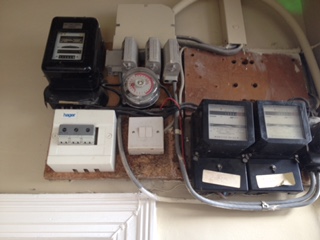 Annual Energy Use
We show you how much you spend each year on your energy bills, split into fuels and split into variable charges and standing charges. We also show how much energy you use each year.
5 Year Estimate
Our virtual energy assessment estimates how much you will spend over the next 5 years on energy. This gives a good baseline for energy efficiency projects and payback times.
Seasonality
Does your energy use vary throughout the year? Our virtual energy audit show you the effects different seasons have on your energy use.
Monthly breakdown
Our virtual energy assessment will show you your energy consumption by fuel for each month. So if you leave your heating on in the summer months, don't worry, we'll remind you!