Never miss a thing with
real time data
EnergyElephant now supports realtime IoT meters and sensors for electricity, natural gas and more.
Find out more
Electricity
Natural gas
Water
Environment
Realtime meters and sensors enable you to monitor changes across your organisation as they happen. EnergyElephant can support near-real-time interval data so that you know what is happening within minutes of an incident occurring.
All data is validated, standardised and securely stored in EnergyElephant's custom databases so that you can review and analyse it with our famously easy-to-use tools.
EnergyElephant can integrate with existing devices or manage the installation of new hardware across your facilities.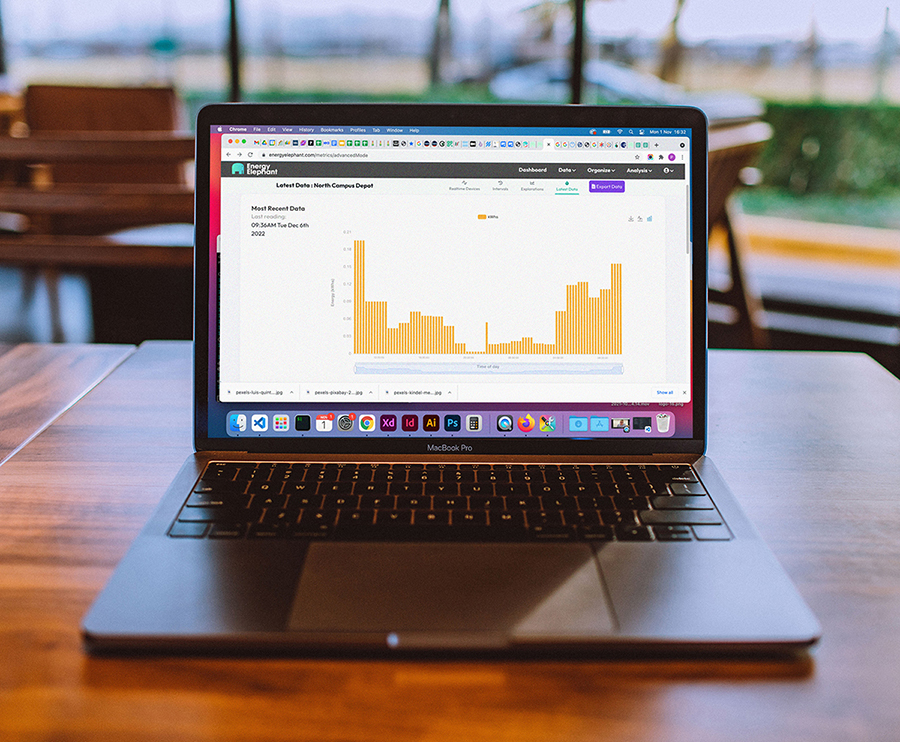 Should you need hardware installed, EnergyElephant can provide a range of solutions for monitoring energy use, water consumption and environmental conditions. Our hardware solutions are all fully compliant with local standards and installed by experienced professionals.
Meters and sensors can be installed in a configuration best suited to your requirements and will securely communicate with the EnergyElephant platform via our messaging gateway.
Low investment
Our solutions require minimal capital investment in infrastructure and hardware. Installation is quick and simple, typically requiring zero downtime.
Events as they happen
Sub-meters and monitors provide feedback on activity in your organisation within minutes of it taking place.
Sensors for all needs
We provide a range of wireless monitors that collect electricity, gas, water and environmental data. They are suitable for whole building metering or sub-metering.
Electricity
A range of devices are available depending on requirements. The monitors typically collect the pulse output from an energy meter and securely transmit the data via our gateway.
Natural gas
Our real time natural gas meters are installed in conjunction with Chatterbox units to meet ATEX requirements and ensure that gas flows are being safely and accurately measured.
Water
We often see new customers who are struggling to obtain accurate data on water supply and consumption. Our real time metering and sub-metering options provide full visibility and accountability across your facilities.
Environment
Optimising and responding to environmental factors across your operations is important from a health & safety, maintenance and performance perspective. Our sensors provide a live views and analyses of conditions so that you can plan and respond most effectively.
API
You can integrate your existing data-collection systems with EnergyElephant via our API. Get in touch with us to discuss your requirements.
Get in touch for more information on how you can access real-time data across facilities and operations in your organisation.
Get in touch