Simplify compliance

with our audit-ready reporting tools.

EnergyElephant provides tools, data exports and template reports, ready to support international reporting standards, audits and management systems.

Learn more
Built to support:
Save time on sustainability reporting
Reporting to different organisations and regulators is time consuming and complex. Our data intelligence platform, supported by our team of dedicated sustainability professionals, centralises, cleans and standardises your data to simplify comprehensive reporting across a wide range of protocols, intiatives and framworks.
With audit friendly tools and original document of record access, our platform provides an easy access point for internal and external audits across multiple locations.
Support for:
Carbon Disclosure Project (CDP)
Corporate Sustainability Reporting Directive(CSRD)
Energy Star
Global Real Estate Sustainability Benchmark (GRESB)
Greenhouse Gas (GHG) Protocol
ISO 14001
ISO 50001
Science Based Targets Initiative (SBTI)
Streamlined Energy and Carbon Reporting (SECR)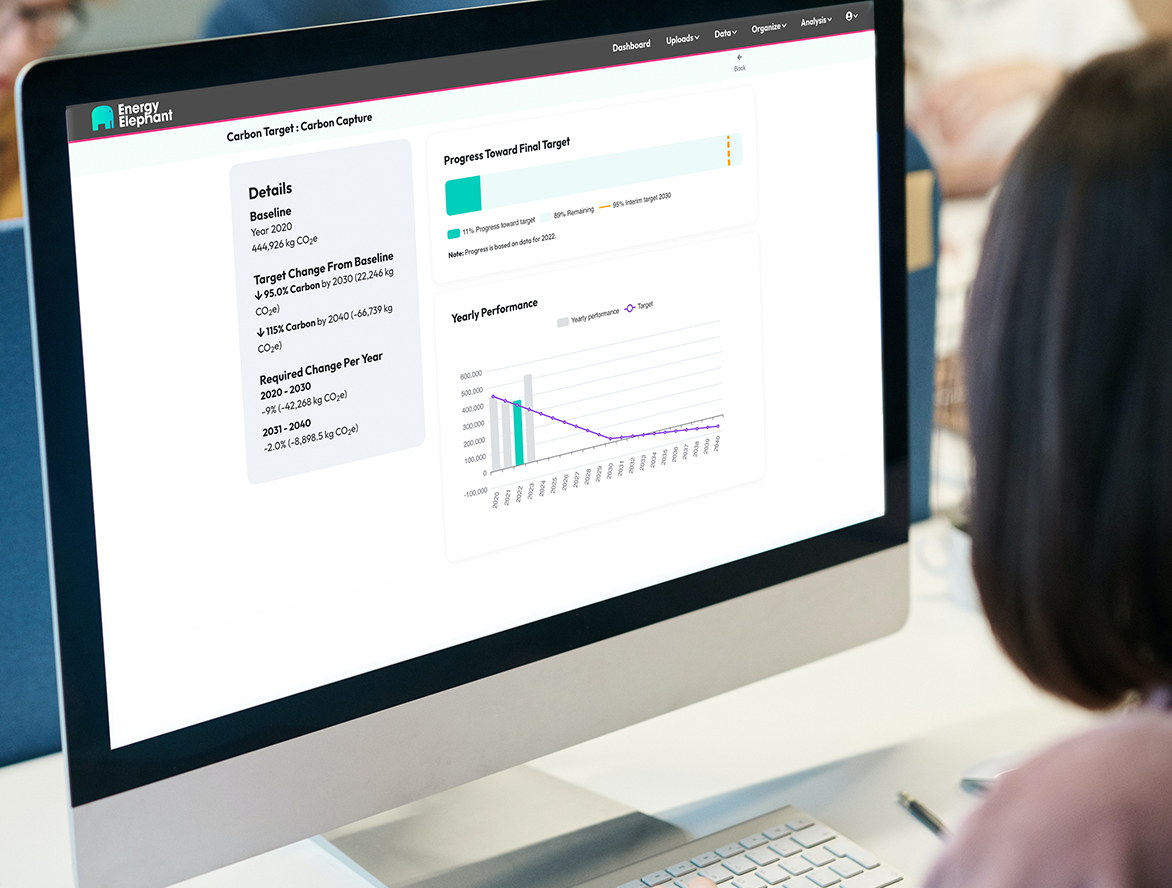 1. Get data
All your energy, water, waste and emissions data is centralised, cleaned and standardised within the EnergyElephant platform. Automatic collection pipelines can also be setup so that you don't have to worry about missing data in the future.
2. Get insights
EnergyElephant's automatic auditing highlights data gaps and anomalies so that you can more easily address them. We also provide predictive gap filling to help you understand asset performance even when your data is incomplete.
Easily identify where you can make quick improvements and areas that may need a particular intervention.
3. Get actions
Set targets across your organisations, teams and assets and track performances against them. Identify and monitor project opportunities for each of your properties and assets.
If you need help, our team of sustainability professionals is always available to support you in achieving your ESG and compliance goals.
4. Get results
Manage your compliance with confidence, with a clear picture of how current and complete is your energy and environmental data across your organisation.
Make positive organisational change and clearly communicate the results to your stakeholders.